Be seen to be green
BRANDED Reusable bobble bottles
Bobble is a brand leader in the rapidly growing reusable, self-filtering water bottle category. Bobble offers a more sustainable solution to the egregious waste created by the 38 billion disposable water bottles thrown away every year. Each filter is the equivalent to 300 plastic water bottles. Through Bobble, you can promote your brand and drive the world towards using BPA-free water bottles. Adopt a Bobble today to save the world and look good doing it.
Filter as you drink

Bobble has an activated carbon filter which has a slight electro-positive charge. each filter is useable for 150 liters.

show your logo

By placing your logo on the bottle you can pair up with bobble.

The Cap

Easy - carry handle built into soft-touch carry cap. Loop it through a belt, purse handle or backpack.
Branding
Bobble bottles are available in five colours: red, magenta, navy, light blue and black. Each bottle comes with a silicone band that can be branded with your logo, in either one or two positions and with up to four spot colours.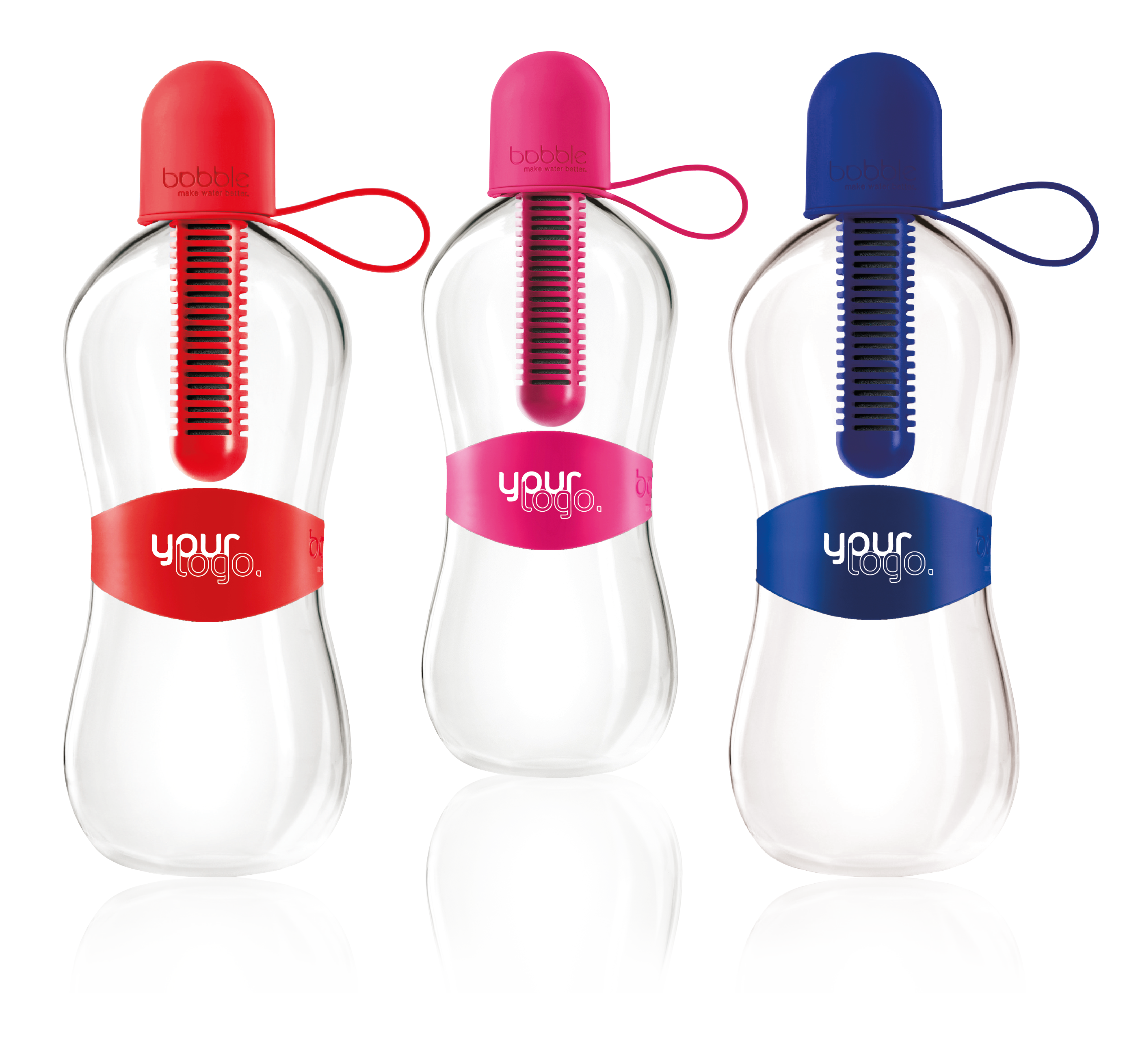 Reusable water bottles
filter as you drink